Taylor Swift's Third Week At Number 1
13 November 2022, 18:57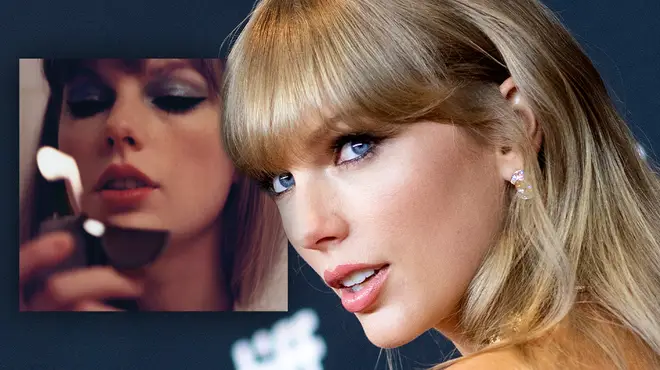 Following the release of her multiple 'Anti-Hero' remixes, Taylor Swift has made it another week at Number 1 with her Midnights lead single. She fought off massive competition from Joel Corry & Tom Brennan, with their banger Lionheart (Fearless), up 6 places to a new peak at Number 2.
It might've been three weeks since Taylor Swift released her 10th studio album 'Midnights', but she's not stopped in treating her fans to constant new music. From the (3am edition) of the album, to releasing new remixes of 'Anti-Hero' this week including a collaboration with Jack Antonoff led indie-pop band Bleachers. All this has led to another week at Number 1 for 'Anti-Hero'. It's Taylor, hi, she's her only problem!
Taylor should have a few more remixes lined up, because she has fierce competition from multiple songs in the Top 10. Joel Corry and Tom Grennan are up 6 with 'Lionheart (Fearless)' now at Number 2, whilst confirmed Jingle Bell Baller's Tiesto & Tate McRae are up a massive 27 places with '10:35'.

Check out the full top 10 below!
Closing out the Top 15 was this week's guest Mimi Webb, with her beautiful track 'Ghost of You'. Mimi was in the studio with Will chatting about her new album 'Amelia'. Mimi teased a huge new track from the album called 'Red Flag' - Mimi, we're ready if you're ready.
Mimi also got the chance to chat to different Amelia's, including 9 year old Amelia who asked Mimi what her favourite song was when she was younger. Check out the full clip below (in all its cuteness).
Drake and 21 Savage also dropped a brand new album titled 'Her Loss', and with it a newly Top 20 single 'Circo Loco'.
Another huge new entry this week came from from Cian Ducrot, entering straight in at Number 23 with latest emotional banger/ballad 'I'll Be Waiting'.