The Beatles Claim Number 1 with Final New Song 'Now And Then'!
5 November 2023, 18:54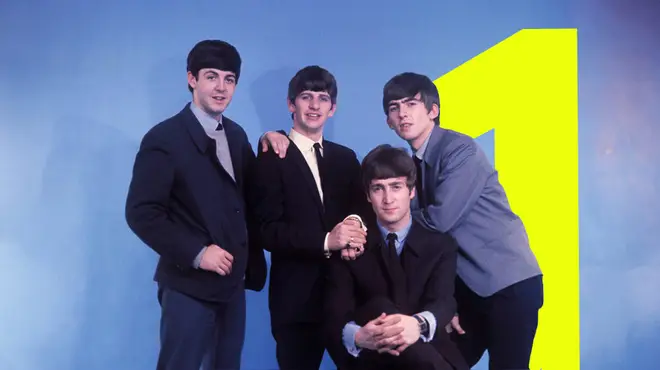 It's Beatlemania! The Beatles' final new song 'Now And Then' is Number 1. Elsewhere, huge new entries from Jung Kook and Taylor Swift, with an interview from Nathan Dawe.
Overtaking Kenya Grace's 'Strangers' to claim the Number 1 spot, The Beatles fans are going wild over the bands final song 'Now And Then'. Written and recorded by John Lennon in 1977, the song has found a new life in 2023 - going straight to Number 1 - 45 years after being originally made.
Jung Kook's new single from debut album 'Golden' was incredibly close to the top spot, 'Standing Next to You' is new at Number 2.
The other new entry in this week's Top 10 comes from Taylor Swift and '1989 (Taylor's Version)', 'Now That We Don't Talk' is the 7th song from the re-recorded album to enter into The Official Big Top 40. Fan-loved TikTok trending track 'Is It Over Now?' is up 24 to Number 7.
Nathan Dawe and Bebe Rexha's 'Heart Still Beating' is up a HUGE 27 places to Number 6. Nathan joined Will on Zoom to talk about the collaboration, but Will was left waiting due to a much needed Sunday rest for Nathan!
Other '1989 (Taylor's Version)' tracks to chart include '"S***!" at Number 13, 'Say Don't Go' climbs 21 places to Number 16, whilst re-recorded versions of 'Style' and 'Blank Space' place at 36 and 39 respectively.
The third song from Take That's upcoming ninth album to chart, 'This Life' is new at Number 21.
Following Halloween, Michael Jackson's classic 'Thriller' re-enters at Number 28, 40 years after its original release.