Who Is Ava Max? 'Sweet But Psycho' Singer's Age, Instagram & Birthday
20 November 2018, 10:40 | Updated: 4 December 2018, 11:42
Ava Max is the star behind The Official Vodafone Big Top 40 Number 1 song 'Sweet but Psycho'. We've got everything you need to know about the singer, from her age and birthday to her official Instagram account.
The incredible Ava Max looks set to become one of the hottest new pop acts in 2019.
The young American singer seems to have come out of nowhere with the release of 'Sweet but Psycho'.
> Halsey Praises Friends Ariana Grande And Shawn Mendes In Honest Message
Ava's signed to Atlantic Records, the same record label that's home to Bruno Mars, Ed Sheeran, Cardi B and more.
We're predicting big things from Ava so it's probably worth you knowing a little more more about her, right?
Here's everything you need to know about super-talented popstar Ava Max...
Ava Max's songs
Ava's biggest song is 'Sweet but Psycho', which is currently climbing up The Official Vodafone Big Top 40. On her own, she's also released 'My Way' and 'Slippin' with Libyan rapper Gashi.
Ava's also had a number of collaborations. Her vocals were on David Guetta's 'Let It Be Me' from his recent album 7 and she features on Vice and Jason Derulo's 'Make Up'.
Vice & Jason Derulo – Make Up (feat. Ava Max) [Official Music Video]
What is 'Sweet but Psycho' about?
Ava's big hit 'Sweet but Psycho' is fairly self-explanatory if we're being honest. Ava's describing a girl who seems nice on first impressions but there's a darker side to her.
The music video certainly goes along with this theme, set in a slightly eerie mansion. In the clip, Ava poisons her boyfriend and wears a wedding dress, perhaps a reference to spinster Miss Havisham from Charles Dickens' Great Expectations?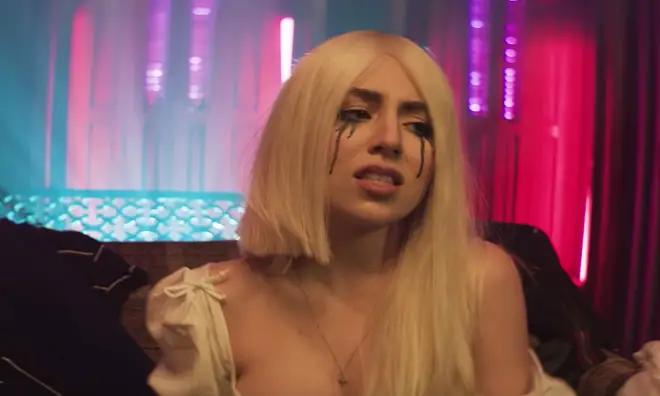 Ava's age and birthday
Ava was born on February 16th 1994 in Milwaukee, Wisconsin in the US. She turned 24 years old in 2018.
Ava's Instagram
You can follow Ava on Instagram @avamax, where she has over 75,000 followers.