Best Songs About Crushes & To Send To Your Crush
24 June 2019, 15:00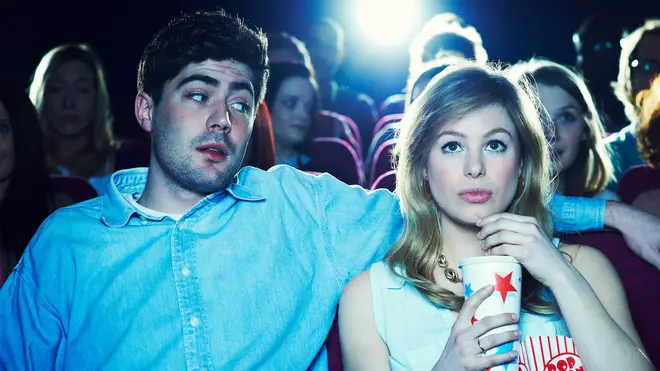 Whoever you've got a crush on, we've got a playlist full of songs about fancying someone special and some that you could ever send to your crush to try and catch their attention... if you dare...
It's not easy having a crush, worrying over whether they like you back or whether you should make the first move and see.
Luckily, it's something even popstars have to go through and there's a bunch of songs about having a secret crush.
> Best Summer Songs 2019: Pop Music Playlist
We've got tracks from the likes of Ariana Grande, Selena Gomez, Taylor Swift and Shawn Mendes here.
So put some of these tunes on your playlist and, if you're feeling lucky, maybe even send one to that special someone?
Ariana Grande - Into You

I'm so into you, I can barely breathe
And all I wanna do is to fall in deep
But close ain't close enough 'til we cross the line
So name a game to play, and I'll roll the dice, hey

Jennifer Paige - Crush

JENNIFER PAIGE "CRUSH" original version (Official Video) HQ

It's just a little crush (crush)
Not like I faint every time we touch
It's just some little thing (crush)
Not like everything I do depends on you

Selena Gomez - Bad Liar

Selena Gomez - Bad Liar (Official Music Video)

What could possibly happen next?
Can we focus on the love?
Paint my kiss across your chest
If you're the art, I'll be the brush

Carly Rae Jepsen - Call Me Maybe

Carly Rae Jepsen - Call Me Maybe

Hey, I just met you and this is crazy
But here's my number, so call me maybe
It's hard to look right at you baby
But here's my number, so call me maybe

Kylie Minogue - Can't Get You Out Of My Head

Kylie Minogue - Can't Get You Out Of My Head

I just can't get you out of my head
Boy, your lovin' is all I think about
I just can't get you out of my head
Boy, its more than I dare to think about

Shawn Mendes - Treat You Better

Shawn Mendes - Treat You Better

I know I can treat you better
Than he can
And any girl like you deserves a gentleman

James Arthur - Can I Be Him

James Arthur - Can I Be Him (Official Music Video)

When the lights come on and I'm on my own
Will you be there to sing it again?
Could I be the one you talk about in all your stories
Can I be him?

Taylor Swift - You Belong With Me

Taylor Swift - You Belong With Me

If you can see that I'm the one who understands you
Been here all along so why can't you see
You belong with me

Lauv - I Like Me Better

Lauv - I Like Me Better [Official Video]

I like me better when I'm with you
I knew from the first time, I'd stay for a long time 'cause
I like me better when
I like me better when I'm with you

Nick Jonas - Close ft. Tove Lo

Nick Jonas - Close ft. Tove Lo (Official Music Video)

I'm keeping cool while you keep smiling
Saying all the things I'm thinking
Oh man, oh man
I am like you so I want proof of what you're feeling