FIFA 19 Soundtrack: Songs That Definitely Should Be On The New Game
19 July 2018, 17:06 | Updated: 11 September 2018, 11:39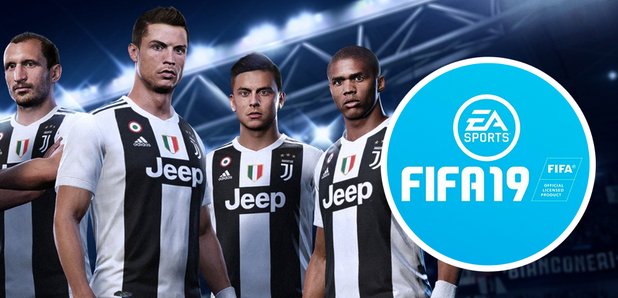 The latest instalment in the FIFA series is one of this year's most-anticipated game releases.
It's not just the rich gameplay and next-level graphics that have FIFA fans excited.
The FIFA soundtrack is always an iconic part of the football game, showcasing songs from both established and emerging artists.
> 29 Of The Best FIFA Soundtrack Songs Of All Time
In the past, the game has helped introduce us to the likes of Portugal. The Man and Rex Orange County.
With not long to go before FIFA 19 is in shops, we've compiled a playlist of tracks we want to see in the new game...
> UPDATE: FIFA 19 Soundtrack Confirmed - Check Out The Playlist
Tom Grennan - Barbed Wire
Tom's track 'Found What I've Been Looking For' appeared on FIFA 18. Since then he's released his debut album Lighting Matches and we reckon his latest single 'Barbed Wire' is worth including in the next game.
Christine and the Queens - Girlfriend
'Girlfriend' is the first single to be released from French singer Christine and the Queens' second album Chris. This funky track is the perfect soundtrack to updating your Ultimate Time.
Superorganism - Night Time
Superorganism are another act that appeared in last year's games and have seen their star rise since. New single 'Night Times' is bound to get your spirits back up after losing 5-1 to Shrewsbury Town.
Blossoms - There's A Reason Why (I Never Returned Your Calls)
Stockport County won't be on FIFA 19 so it's down to Blossoms to represent their hometown. The opening track from the band's second album Cool Like You was born to be on the game.
Mansionair - Technicolour
Mansionair are an Australian three-piece band. They've toured with Florence and the Machine and Chrvches in the past, acts who've both previously appeared on FIFA soundtracks... now it's their turn.
Childish Gambino - Feels Like Summer
Childish Gambino surprised fans with two, new tracks in July 2018 - 'Summertime Magic' and 'Feels Like Summer'. We think one of those would be well-suited for before some sunny, international matches.
Spring King - The Hum
Pretty much every Spring King song will get you pumped for thrashing Aston Villa away. We've picked new single 'The Hum' as the song we want to see on the FIFA 19 soundtrack.
Foster The People - Sit Next To Me
Foster The People are no strangers to the FIFA football games. 'Call It What You Want' appeared on FIFA 12, 'Are You What You Want To Be?' appeared on FIFA 15 and we think 'Sit Next To Me' should appear on FIFA 19.
Hayley Kiyoko & Kehlani - What I Need
This catchy track is taken from Hayley's 2018 album Expectations... and it's exactly what you need after your mate's beaten you 6-0 as Grimsby Town when you were Real Madrid.
Fickle Friends - Swim
Fickle Friends is what you'll have after thrashing them five games in a row. The Brighton band have loads of potential FIFA tracks to pick from, we think 'Swim' is up there as a decent shout.
Twenty One Pilots - Jumpsuit
Listen to this track all the way through and there's no way you can lose your next match. Twenty One Pilots returned in 2018 with 'Jumpsuit' - a rousing, rock anthem that we want to see on FIFA 19.
Thutmose - Run Wild ft. NoMBe
This track from Thutmose featured on the trailer for FIFA World Cup 2018. It went down well with FIFA fans and may have convinced bosses to give the song a full outing on the new FIFA 19 game.
There is one song definitely confirmed for the new FIFA 19 game. Composer Hans Zimmer and rapper Vince Staples have recorded a remix of the Champions League anthem especially for the game.
Check back here 'cause when we do the full details, we'll be sure to let you know.
> 29 Of The Best FIFA Soundtrack Songs Of All Time