Little Mix New Album: 5 Things We Learnt About 'LM5' From Collaborations To Favourite Lyrics
16 October 2018, 12:53 | Updated: 31 October 2018, 16:39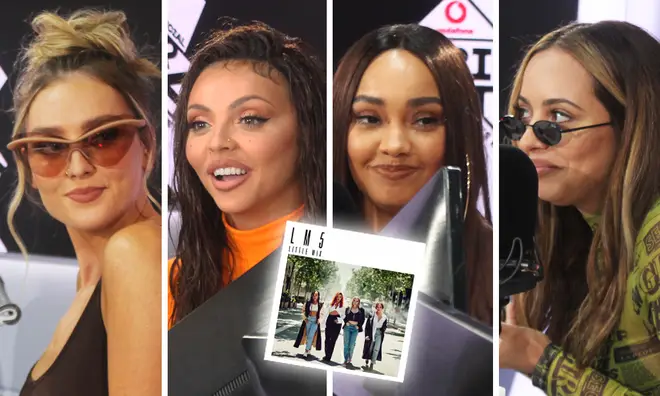 Little Mix have revealed more details about their fifth album 'LM5' on The Official Vodafone Big Top 40, including the collaborations and their favourite lyrics.
Perrie, Leigh-Anne, Jesy and Jade joined Marvin Humes and Kat Shoob this Sunday and we learnt so much about LM5.
The girls' new album is out on 16 November 2018, with three editions being released - standard, deluxe and super deluxe.
> Exclusive: Little Mix Confirm 2019 Arena Tour
"This is the album we've always wanted to make," Jesy revealed to The Official Vodafone Big Top 40.
"Everything we want to say is in this album," Leigh-Anne added, "We haven't held back."
Here's what else we learnt about Little Mix's new album during our chat with the 'Woman Like Me' stars...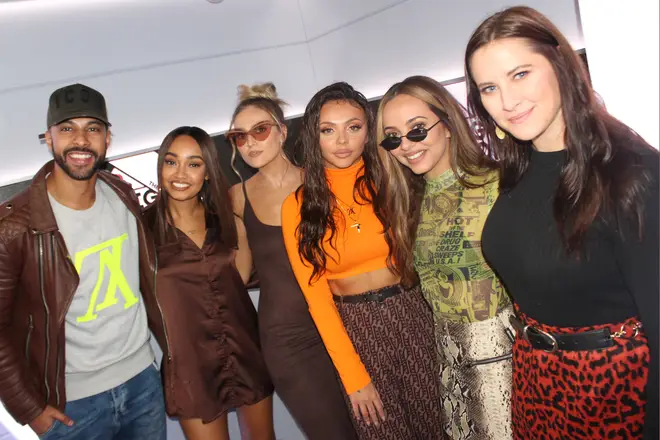 The album's second single 'Strip' is a really important one
"Woman Like Me is just an introduction," Jesy revealed, "When you hear the second single, it's completely different to what we've ever done before."
The group have also co-directed the music video for the next single.
"It's a subject we feel really passionate about," she explained, "As soon as we wrote the song, we knew the video we wanted to do for it."
There's going to be some naughty lyrics on the new album
"We love an innuendo," Perrie admitted to Marvin and Kat on the show.
"There's a few saucy songs on the album [but] I think they're quite empowering," Jade added.
"It's about the woman taking control," she told us, "We're very classy with it."
It's all-women collaborations on LM5
The lead single 'Woman Like Me' features Nicki Minaj and there's even more female collabs on the album.
Missy Elliot and Kamille are among the artists rumoured to be on LM5 after a tracklist was leaked.
There's also suggestions of a Little Mix and Ariana Grande song, titled 'Make This Work'.
Hear what the girls had to say when Marvin and Kat asked them about an Ariana collab.
Jesy and Jade revealed their favourite lyrics
Jade's favourite lyric on LM5 is: "Take off all my makeup, cause I love what's under it."
Meanwhile, Jesy's favourite is: "Jiggle all this weight, yeah you know I love all of this."
The girls could have made three, new albums
The girls have been writing for LM5 for the last year and there's a lot of songs that didn't make the album.
Perrie told us that they could've made three, new albums with the amount of new music they recorded.
Perhaps we'll hear some of the others when the group go on their 2019 arena tour?