10 Artists Who Have Sold Out Wembley Stadium Concerts
8 July 2019, 10:54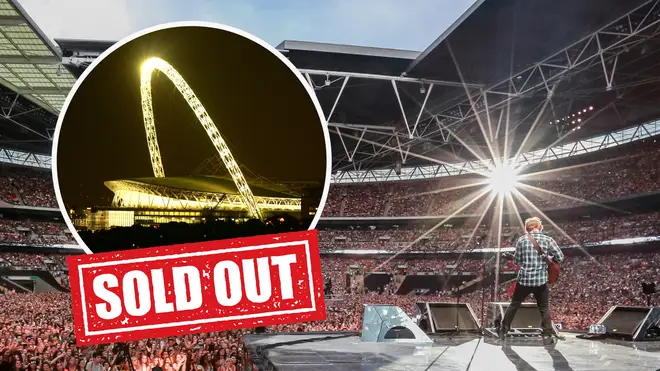 Wembley Stadium in London has played host to some huge, sold-out gigs over the years, including concerts from the likes of Ed Sheeran, Oasis and BTS.
Playing Wembley Stadium is the pinnacle for many artists but only a handful have actually had the honour of doing so.
Even more impressive than playing Wembley is selling out the whole stadium, which can host over 90,000 people.
We've rounded up some of the massive acts that have put on sold out concerts at Wembley Stadium...