Charlie Puth 'Confirms' Relationship With Halston Sage In Cute Instagram Post
17 September 2018, 11:14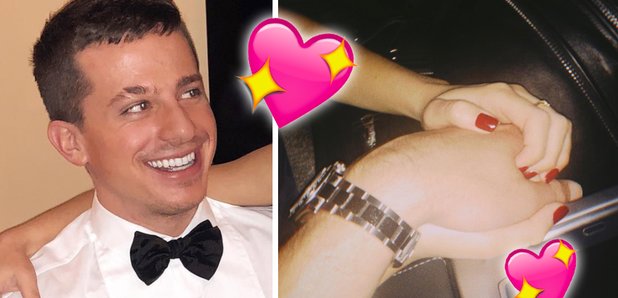 Charlie Puth appears to have gone Instagram 'official' with rumoured girlfriend Halston Sage.
Charlie first posted a picture of him and Halston together on Instagram and it immediately got fans speculating.
Now, Charlie's put up a second picture of a couple holding hands and everyone's certain it's him and Halston again.
> Shawn Mendes Fans Predict New Song Title & It's Actually LOL
To add fuel to the speculation, Charlie has disabled comments on the latest Instagram post.
Rumours first started flying after the pair were spotted cosying up at New York Fashion Week - where the first photo was taken.
View this post on Instagram
It's definitely taken some Charlie Puth fans by surprise as him and Halston hadn't been linked together until now.
Halston is American actress perhaps best known for starring as Lacey in 2015 rom-com Paper Towns and alongside Bella Thorne as Alison in the 2017 Netflix movie You Get Me.
View this post on Instagram
Charlie has previously been rumoured to be dating quite a few famous names, including Hailee Steinfeld, Meghan Trainor and Selena Gomez.
The singer released his second studio album Voicenotes earlier this year, featuring the singles 'Attention', 'How Long' and 'Done For Me'.