Coldplay reveal new album is "about One Direction" and tease upcoming tour
3 November 2019, 18:53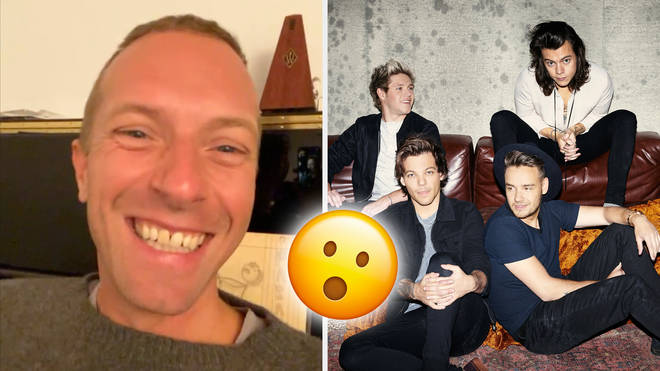 Chris Martin has 'revealed' that Coldplay's new album is "based upon trying to get One Direction back together."
Coldplay's Chris Martin has dropped a huge 'exclusive' about the band's new album on The Official Big Top 40.
The singer told Will Manning that the theme of Everyday Life is "all based upon trying to get One Direction back together."
> Niall Horan and Lewis Capaldi have written new music together
"The whole album - every song," Chris joked, "It worked with Take That - we did it ten years ago, the first two albums."
Whilst we're not sure Chris was being totally truthful about the album, he was very passionate about a future 1D reunion.
Coldplay's new single 'Orphans' climbed 11 places to Number 8 this week on the UK's biggest chart show. Chris also teased a possible Coldplay tour, saying: "I promise that we want to play live at some point in the future."
It wasn't the only Coldplay song in the Top 10 this week - Doctor Who star Jodie Whittaker's charity cover of 'Yellow' was a huge Re-Entry, jumping back into the chart at Number 5.
Halsey and Mabel also joined Will Manning on this week's show, as Tones And I made it 5 weeks at Number 1.
There was a massive 8 New Entries this week, including Dua Lipa's 'Don't Start Now' at Number 4.
> See this week's Official Big Top 40 in full