Dua Lipa "Horrified" Fans Kicked From Concert As She Posts Emotional Response
13 September 2018, 15:35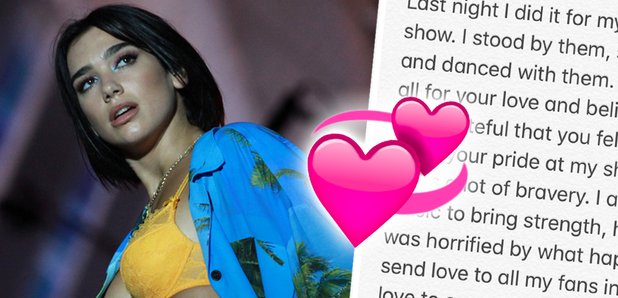 Dua Lipa has responded after videos emerged showing fans being forcefully removed from her concert in Shanghai.
Footage uploaded to Twitter appeared to show security ejecting young fans from the gig for standing up.
Fans were shocked that concertgoers were forbidden from standing and force was used to then remove them.
> Dua Lipa Confirms BLACKPINK Collaboration As She Announces New Album
Now Dua has posted a message about the incident in Shanghai saying she's "horrified" about what happened.
Shanghai pic.twitter.com/mxLHxj2Y3y

— DUA LIPA (@DUALIPA) September 13, 2018
Fans said that they were also removed for waving rainbow flags in support of gay rights and Dua saluted their "bravery" in the message.
"Last night I did it for my fans. A promised show. I stood by them, sang with them and danced with them," Dua wrote.
I just CANT believe it. This is the show of Dua Lipa in Shanghai. All the fans are forbidden to stand out and could only sit on to see the show?!? If you don't, the guard would use violence to kick u out. It's unbelievable... #dualipa pic.twitter.com/quITZNLVxU

— Neo (@imneo_) September 12, 2018
"I will stand by you all for your love and beliefs and I am proud and grateful that you felt safe enough to show your pride at my show. What you did takes a lot of bravery. I always want my music to bring strength, hope and unity."
"I was horrified by what happened and I send love to all my fans involved. I would love to come back for my fans when the time is right and hopefully see a room full of rainbows. I love you Shanghai xx"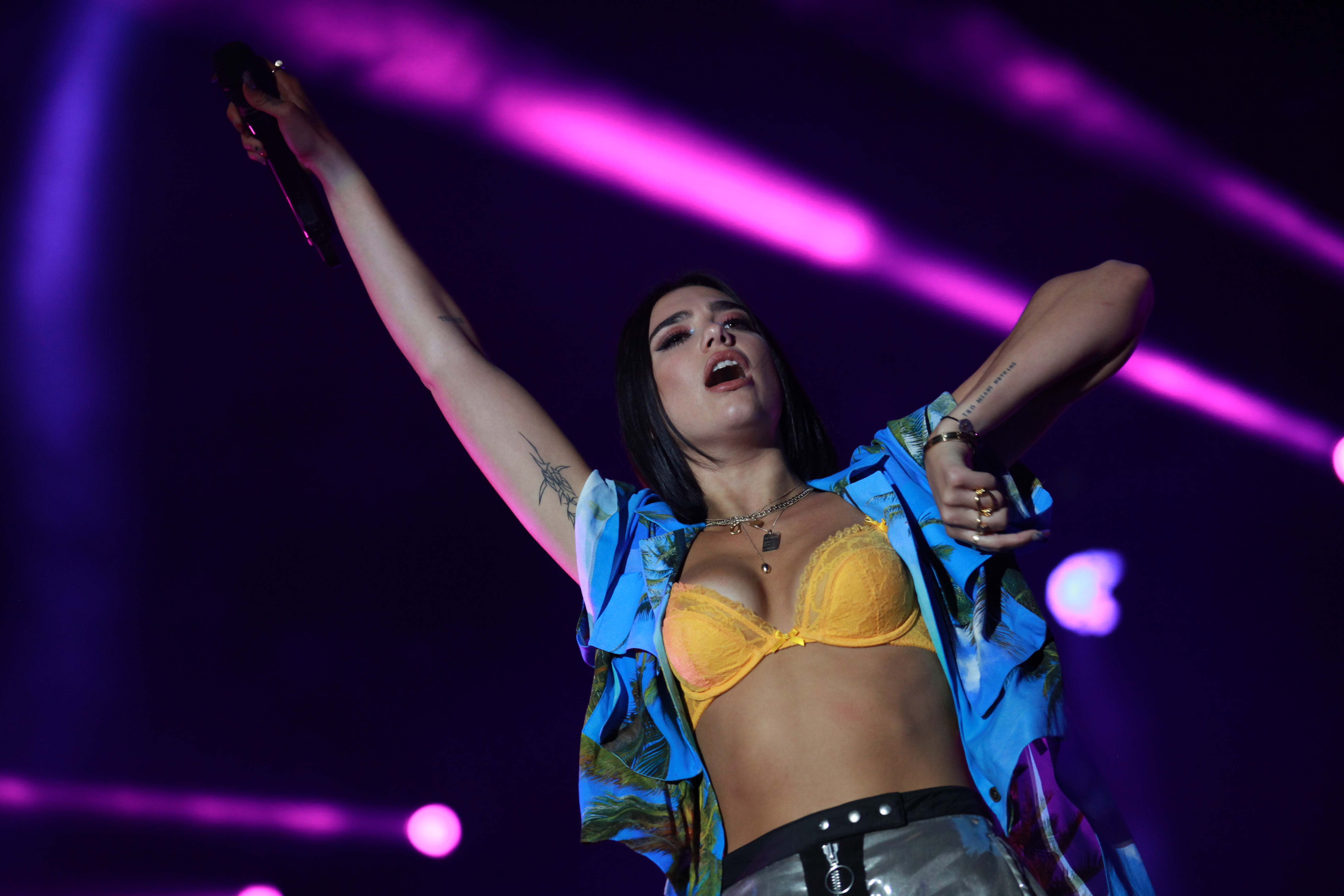 Credit: Getty Images
Dua had appeared to cry on stage as she appealed for calm during the show: "I want to create a really safe environment for us all to have fun."
"I want us all to dance. I want us all to sing, I want us all to just have a really good time," the singer asked.
Dua Lipa Cried In Shanghai China Tonight pic.twitter.com/Tz17SRGpiH
— Liability (@958353005) September 12, 2018
Footage also appeared to show fans being kicked by security personnel outside the venue, Shanghai's National Exhibition and Convention Center.
Dua is currently on a tour of Asia and is expected to play at MOA Arena, Manila in the Philippines on Friday. Her new song 'Electricity' with Silk City (Diplo and Mark Ronson) is expected to climb higher on this Sunday's Official Vodafone Big Top 40.