The Jonas Brothers want Busted and McFly collaboration
1 March 2019, 15:54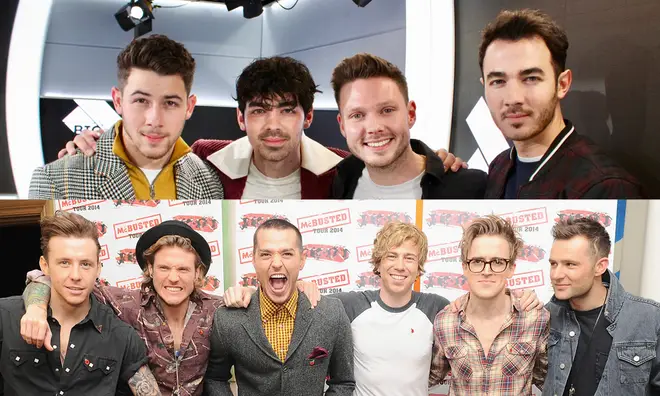 Nick, Joe and Kevin Jonas have revealed that they'd love to work with British bands Busted and McFly.
The Jonas Brothers have sat down with The Official Big Top 40's Will Manning for their first UK interview since reuniting.
Nick, Joe and Kevin revealed to the UK's biggest chart show they'd be up for making new music with Busted and McFly.
> The Jonas Brothers discuss reunion in first UK interview
The group covered a number of Busted songs at the very start of their career and have toured with them and McFly too.
"My fiancé constantly reminds me that 'Year 3000' is not our song," Joe said, referencing his partner Sophie Turner, who is best-known for playing Sansa Stark in Game of Thrones.
"We would love to work with them," Joe revealed, "I'm thrilled to see that they're back together and I like their new music too... I know the McFly guys, obviously: one's on a Broadway show, one's a huge children's book author."
"There are a lot of UK artists it'd be incredible to share a stage or share a song with."
"We love country music as well and a lot of hip-hop... we've got dreams of doing these songs that we've made with other artists," Nick said, name-checking Travis Scott and Post Malone as two artists in particular.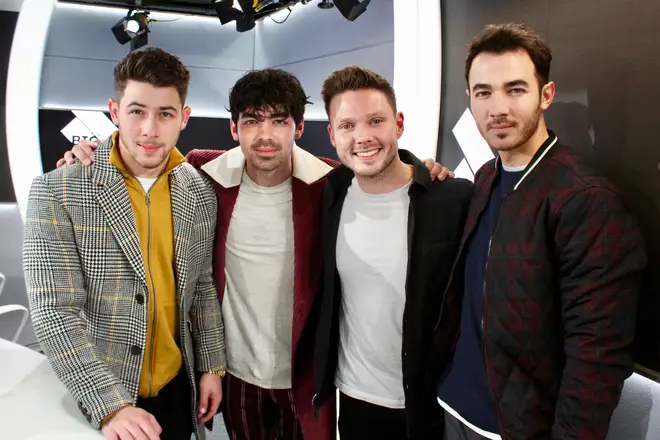 The Jonas Brothers officially announced their reunion on February 28th and released their first song in six years - 'Sucker' - the next day. The music video stars the boys' real-life partners: Sophie Turner, Priyanka Chopra and Danielle Jonas.
The group revealed their exciting plans for 2019 to The Official Big Top 40, including what's in store for Joe and Sophie's upcoming wedding.
You can hear The Jonas Brothers on The Official Big Top 40 this Sunday 3rd March from 4pm (GMT).
Listen to The Official Big Top 40 on Capital and Heart - find out details about how to listen here