Old Post Malone Music Video Emerges From Before He Was Famous
30 August 2018, 10:14 | Updated: 30 August 2018, 10:22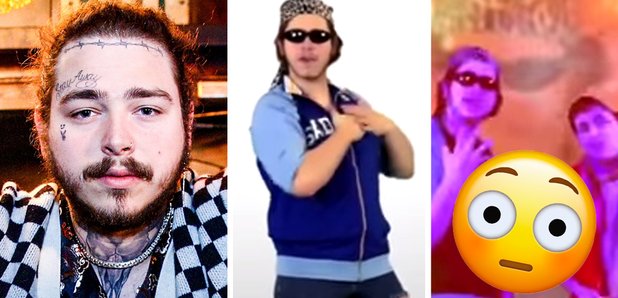 Are you ready to see Post Malone like you've never seen him before?
Old footage of Post's first-ever music video has emerged and it's definitely not what you'd expect.
For starters, it's not Post Malone starring in the clip but his unusual alter-ego, Leon DeChino.
> Liam Payne Was Drunk On His First Music Video Shoot
The song is called 'Why Don't You Love Me?' and 17-year-old Post... sorry, Leon... can be seen dancing around in hot pants to the track!
But before you take it too seriously, the video and song are actually parodies created by teenage Post for a high-school art project.
In a 2016 interview with The Breakfast Club, he explained the story behind DeChino and the hilarious footage.
DeChino even gets a mention in one of Post Malone's biggest hits 'Psycho'. The song features the lyric: "Hunnid bands inside my shorts, DeChino the s***, ay".
Though the alter-ego has been retired, DeChino's legacy is that he helped the real Post Malone to get an A in Art!