Olly Murs gets rejected by Bebe Rexha on live TV
26 November 2018, 14:20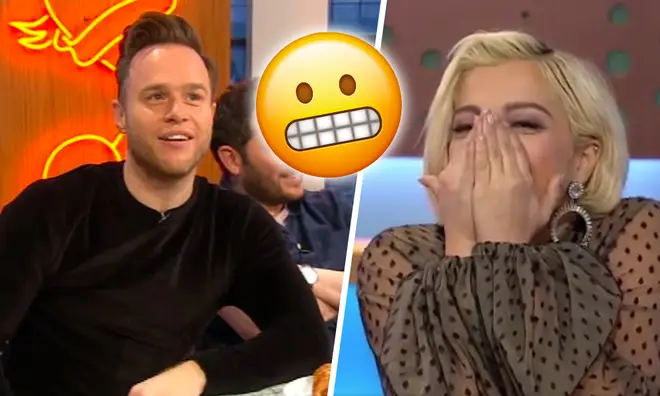 Poor Olly Murs was left red-faced after being rejected by Bebe Rexha live on TV during Channel 4's 'Sunday Brunch'.
The seriously awkward moment came as Olly Murs and Bebe Rexha both appeared on the Sunday morning show.
During a demonstration, Bebe joked: "Are there any cute, single, English guys out there? That wants a girl that can cook?"
> Has Demi Lovato unfollowed Selena Gomez and Nick Jonas on Instagram?
Sat across the studio, Olly made his 'Moves' and raised his hand and shouted: "I'm over here!"
But it wasn't 'Meant to Be' as Bebe shut down his offer straight away, saying: "I won't date another singer."
Luckily, hosts Tim Lovejoy and Simon Rimmer had Olly's back calling Olly a "national treasure - you'd be lucky to have him!"
The singer later made light of the situation on his Instagram, posting a picture of him and Bebe captioned: "Think @beberexha didn't like my aftershave this morning."
Olly recently revealed to The Official Vodafone Big Top 40 that he was single and joked about how Kat Shoob had once rejected his offer of going on a date. Won't anyone take Olly out for the night?!