Shawn Mendes Praises "Amazing" Sigrid After Watching 'Don't Kill My Vibe' Performance
21 August 2018, 11:13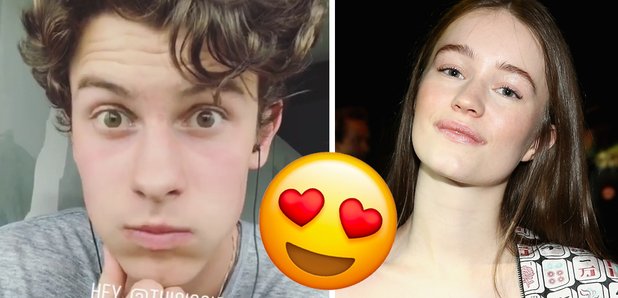 We knew Shawn Mendes had great taste in music and he's gone and proven that yet again!
The 'In My Blood' singer has taken to social media to champion rising popstar, Sigrid.
Shawn posted a performance of Sigrid's debut single 'Don't Kill My Vibe' from James Corden's The Late Late Show on Twitter, writing 'Hey @thisissigrid you f*****g rock... this is amazing."
> Shawn Mendes absolutely nails Never Be The Same by Camila Cabello
He also shared a picture of him listening to Sigrid on his Instagram story - so it's safe to say, Shawn's a fan!
21-year-old Norwegian singer Sigrid is best known for her 2018 hit single 'Strangers', which reached Number 2 on The Official Vodafone Big Top 40.
Marvin Humes and Kat Shoob also picked Sigrid as an Official Vodafone Big Top 40 Breaker artist for this year, highlighting her as a 'one to watch'. Sigrid performed 'Strangers' and her latest single 'High Five' in an incredible 360-degree session for the show.
Shawn's now started following Sigrid on Instagram so fingers crossed he'll slide into the DM's and we'll get a collab going between these two sometime soon...