Shawn Mendes and Niall Horan working on a song together
22 January 2019, 12:14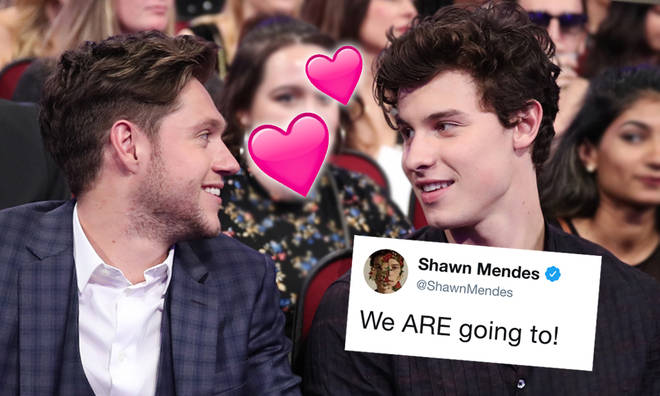 Shawn Mendes has confirmed that he's collaborating with One Direction star Niall Horan on a new song.
The collaboration of dreams is a step closer to happening... Shawn Mendes and Niall Horan on the same song!
The pair have teased fans with the news that they're planning on recording a song together at some point soon.
> Shawn Mendes absolutely nails Never Be The Same by Camila Cabello
Niall, aged 25, was responding to a fan on Twitter who asked: "niall will you ever give us a song with shawn?"
"We're going to try" was the reply from the One Direction star, which Shawn, aged 20, saw and jumped on too.
Shawn was slightly more confident than Niall that the collab would be happening, tweeting back: "We ARE going to"
Let's be honest - a Shawn and Niall collaboration would sound incredible and is bound to be a huge hit.
We reckon their voices would compliment each other beautifully... we've just got to wait now for the collab to be released!
Shawn among the acts performing at this year's Grammy Awards next month on Sunday 10th February. Fingers crossed he brings out our favourite Irish, golf-playing popstar on stage with him.