Troye Sivan spills on Ariana Grande's '7 Rings' music video party
11 February 2019, 11:56
Troye Sivan has revealed to The Official Big Top 40 what happened at Ariana Grande's '7 rings' house party last month.
Troye and Lauv joined Will Manning on FaceTime from the US this week to tell us more about their song 'i'm so tired...'
With the release of Ariana Grande's thank u, next on Friday, we had to ask her best friend Troye about the new album.
> Harry Styles just followed Ariana Grande on Instagram - are they working on a collab?
Troye, aged 23, was one of the pals at Ari's house last month for a party to watch the premiere of the '7 rings' music video.
"That was so much fun," the Australian singer said, "I feel like she has never hosted a party before - she was really nervous."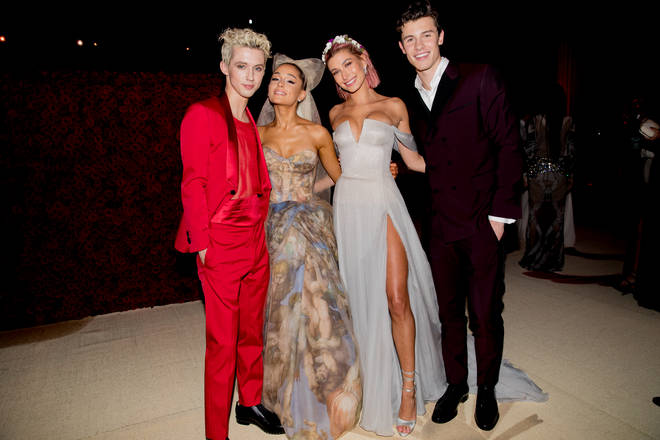 "She decked out her house with a bunch of pink balloons, she had Dance Dance Revolution and a bunch of champagne."
"When the music video came out, we put on the TV and watched the music video together," Troye revealed.
The pair worked together last year on 'Dance To This' so would Troye be up for collaborating with Ariana again in the future?
"Oh my god - I would die to," he told Will, "I would forever love to collaborate with her but... maybe, maybe one day."
Troye's latest collab i'm so tired...' with American singer Lauv has already racked up over 10 million views in two weeks.