Ariana Grande Sweetener World Tour 2019: Setlist, Stage, Outfits and Opening Acts
20 March 2019, 11:59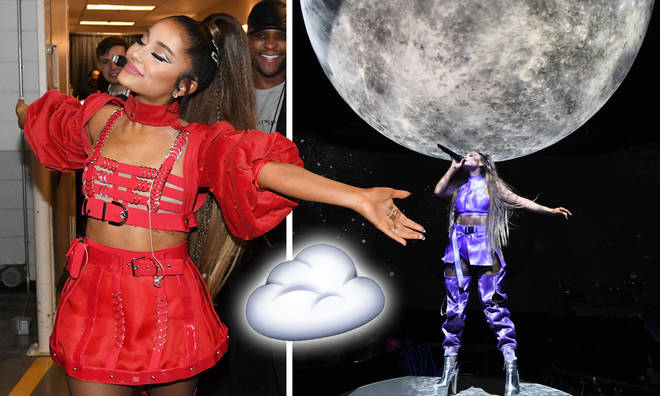 Ariana Grande's 2019 Sweetener World Tour has started and we've got everything you need to know about the tour's setlist, stage and visuals, support acts and the outfits that Ariana is wearing...
It's Ariana's fourth concert tour and mainly features songs from her 2018 album Sweetener and 2019's thank u, next.
The Sweetener World Tour kicked off with the North American leg, starting in Albany, New York on 18th March and is set to finish up in Salt Lake City on 13th July.
> Is Ariana Grande vegan? Fans confused by her new dairy-based Starbucks drink
Then, the European leg begins in London on 17th August and concludes in Zürich, Switzerland on 13th October.
It means Ariana will play 80 dates in total across the year so here's what you need to know...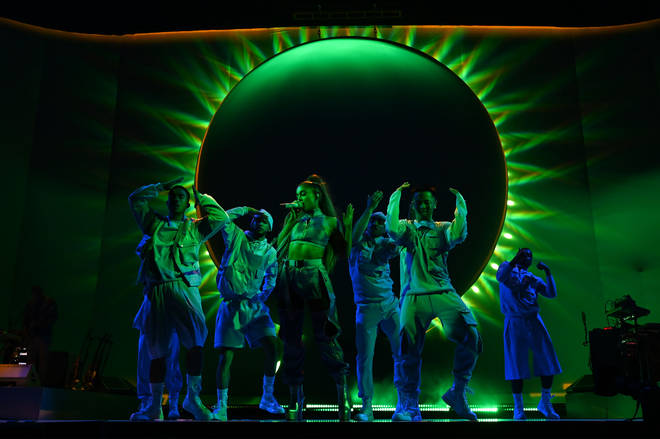 What is the Sweetener World Tour setlist?
You're definitely getting your money's worth at Ari's Sweetener World Tour...
At the tour's opening night in Albany, New York on 18th March, Ariana performed a whopping 28 songs!
Here is the full setlist from that first night at the Times Union Center:
1. Raindrops (An Angel Cried) / God Is a Woman
2. Bad Idea
3. Break Up With Your Girlfriend, I'm Bored
Homevideo Interlude
4. R.E.M.
First Wives Club Scene
5. Be Alright
6. Sweetener
7. Successful
8. Side to Side
9. Bloodline
10. 7 Rings
Close to You (Frank Ocean song)
11. Love Me Harder
12. Breathin
13. Needy
14. Fake Smile
15. Make Up
16. Right There
17. You'll Never Know
18. Break Your Heart Right Back
19. NASA
20. Goodnight n Go
In My Head
21. Everytime
22. One Last Time
23. The Light Is Coming
24. Into You
My Heart Belongs to Daddy (Marilyn Monroe song)
25. Dangerous Woman
26. Break Free
27. No Tears Left to Cry
Encore:
Twitter/Sing-A-Long/Thank U, Next Interlude
28. Thank U, Next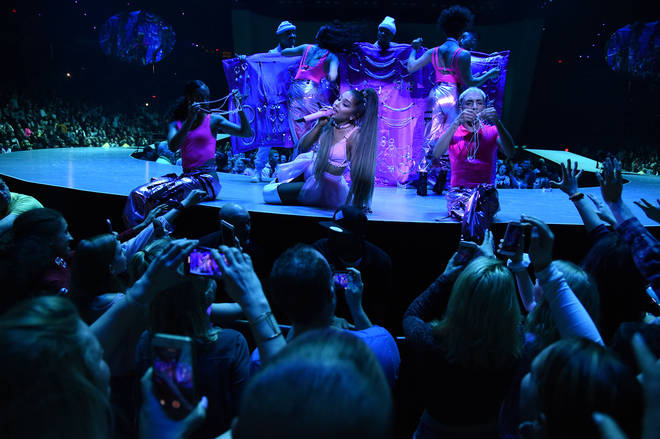 What does the stage and visuals look like?
The stage set up for Ariana's tour is just as incredible as you'd expect from the singer.
The Sweetener World Tour has a more minimalist look than some of Ariana's previous concerts, with light projections behind the singer helping to set the tone and a giant moon hovering above Ari for some of her thank u, next songs.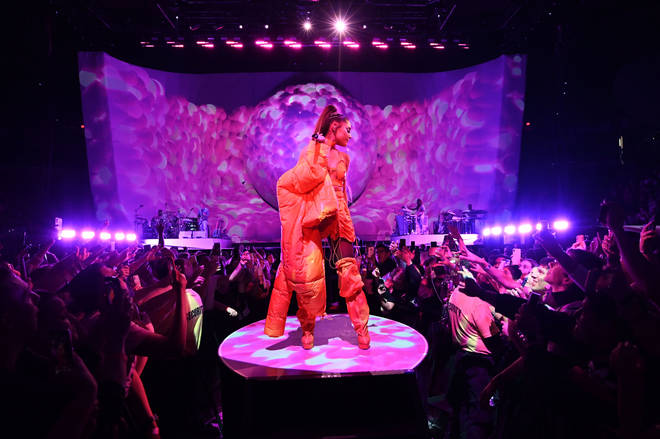 What outfits does Ariana wear?
Judging by the first night, Ariana is going to be rocking a number of different looks during the tour.
On the tour's opening night, Ari wore seven outfits in red, pink, black, lilac and orange - nearly every colour of the rainbow!
The outfits included a red top with straps and puffy sleeves, worn with red platform boots. She also brought out her pink '7 rings' jacket for some of her recent tunes and a black PVC number was worn for some of the Dangerous Woman era songs.
In another part of the show, Ari was wearing a large, orange puffa jacket, along with an orange bralette and gathered skirt.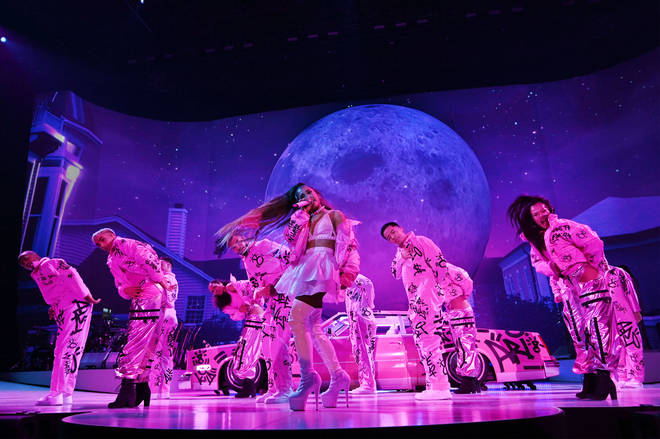 Who is the opening act for the Sweetener World Tour?
Fifth Harmony star Normani and pop duo Social House are the opening acts for the North American leg of the tour.
For the tour's second leg, 'Boo'd Up' singer Ella Mai will be supporting Ariana for her shows in Europe.