The Lion King 2019 soundtrack: What songs are in the new movie?
15 July 2019, 10:38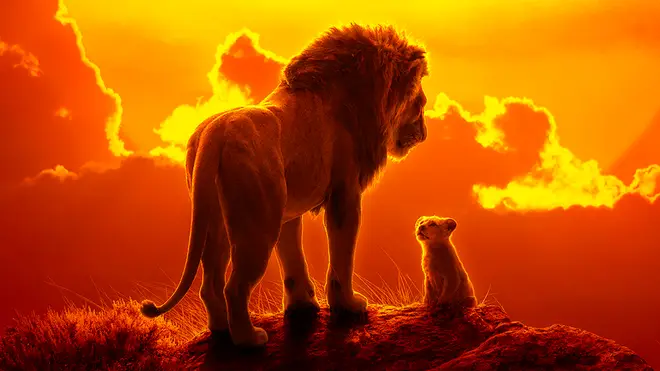 Disney's live action remake of 'The Lion King' is out now in cinemas and it features an incredible soundtrack. Check out the full tracklist, including a brand-new Elton John song...
The 2019 version of The Lion King stars some huge Hollywood names, including Donald Glober as Simba, Billy Eichner and Seth Rogen as Timon and Pumbaa, and Beyoncé as Nala.
All of your favourite songs from the original 1994 animation are included the new movie too, including the classics 'Hakuna Matata', 'I Just Can't Wait to Be King' and 'Circle of Life'.
> 10 Artists Who Have Sold Out Wembley Stadium Concerts
Elton John and Tim Rice were behind the film's original soundtrack and they've created a brand-new song, titled 'Never Too Late', which is used in the new movie's end credits.
There's also a new song from Beyoncé, titled 'Spirit'. The American singer has curated her own spin-off album The Lion King: The Gift, which will feature a bunch of new songs inspired by the film.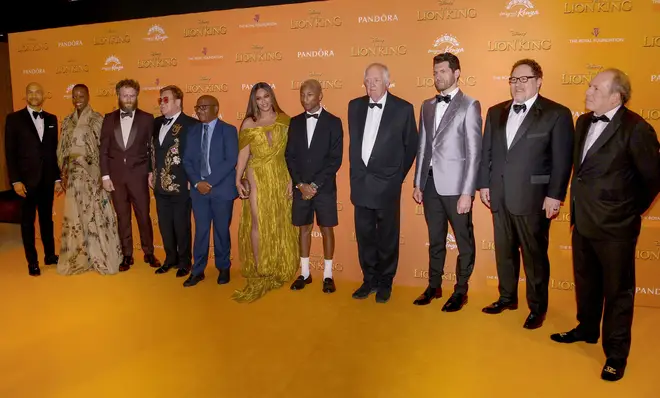 Here's the full The Lion King soundtrack:
1. Lindiwe Mkhize / Lebo M: 'Circle of Life / Nants' Ingonyama'
2. Hans Zimmer: 'Life's Not Fair'
3. Hans Zimmer: 'Rafiki's Fireflies'
4. JD McCrary / Shahadi Wright Joseph / John Oliver: 'I Just Can't Wait to Be King'
5. Hans Zimmer: 'Elephant Graveyard'
6. Chiwetel Ejiofor: 'Be Prepared (2019 Version)'
7. Hans Zimmer: 'Stampede'
8. Hans Zimmer: 'Scar Takes the Throne'
9. Billy Eichner / Seth Rogen / JD McCrary / Donald Glover: 'Hakuna Matata'
10. Hans Zimmer: 'Simba Is Alive!'
11. Billy Eichner / Seth Rogen: 'The Lion Sleeps Tonight'
12. Beyoncé / Donald Glover / Billy Eichner / Seth Rogen: 'Can You Feel the Love Tonight'
13. Hans Zimmer: 'Reflections of Mufasa'
14. Beyoncé: 'Spirit'
15. Hans Zimmer: 'Battle for Pride Rock'
16. Hans Zimmer: 'Remember'
17. Elton John: 'Never Too Late'
18. Lebo M: 'He Lives in You'
19. Lebo M: 'Mbube'