Party Time! 8 Of The Best Chart Dance Anthems You NEED To Hear In 2017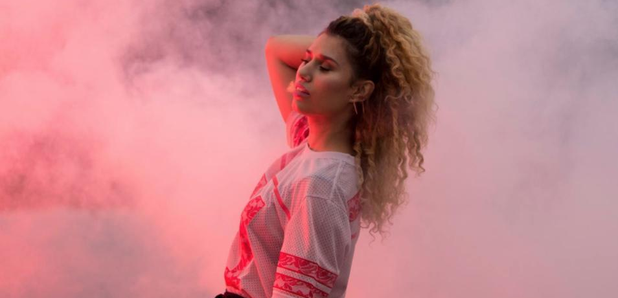 The party is just about to start and you haven't even sorted a playlist to go nuts to?! Don't worry, we've got you covered.
Dance music gives us ALL life! That's just a fact. Yeah yeah, we all love pop music with their cute choruses and twee singing but every now and the we just need to blast out a dance anthem and go a little crazy.
Top Chart Hits: The Very Best Pop Songs Of 2017...So Far!
So, if you like to dance, if you like to throw down some sweet shapes, THIS is the playlist for you. Turn it up!
'Slide' - Calvin Harris feat. Frank Ocean & MIGOS
We thought we'd never see the day that Frank Ocean and Calvin Harris would team up and yet here we are. Thank you 2017! Add hip hop group Migos into the mix and you've got a bonafide dance hit on your hands.
Download Calvin Harris' 'Slide' right now.
'Solo Dance' - Martin Jensen
From out of nowhere, Danish DJ and producer Martin Jensen buried his single 'Solo Dance' into the brains of the whole of the world with a catchy hook and a dance heavy music video. TUNE!
Download Martin Jensen's 'Solo Dance' right now.
'Call On Me' - Starley (Ryan Riback Remix)
'Call On Me' by Starley literally exploded in the Vodafone Big Top 40 in January 2017 featuring in the top 10 on several occasions, so it was only fair that we include this bad boy in the list.
Download 'Call On Me' by Starley.
'Paris' - The Chainsmokers
What else did you expect from The Chainsmokers? This might be a little slower in tempo than usual from the New York DJ pairing but that doesn't mean you can't jam to it.
Download The Chainsmokers' 'Paris' now.
'Sexual' - Neiked
Neiked's breakthrough hit emerged near the tail-end of 2016 and continued to reign supreme when it came to chart bangers throughout the start of 2017. Turn this one up because the hook is off the chain!
Download Neiked's 'Sexual' now.
'Don't Leave' - Snakehips & MØ
Two chart main-stays have joined forces for a single of epic dance proportions. Just when you thought Snakehips couldn't 1UP their own 'Cruel' and 'All My Friends', they go and pull this one out of the bag.
Download 'Don't Leave' by Snakehips now.
'You Want Me' - Tom Zanetti feat. Sadie Ama
British rapper/producer combo Tom Zanetti has produced a BIG tune worthy of any pool party. Look closely and you might just see a little cameo from comedian Dapper Laughs...you spotted him?
Download 'You Want Me' by Tom Zanetti.
'You Don't Know Me' - Jax Jones feat. RAYE
Well look who we have here! It's Vodafone Big Top 40 breaker RAYE and superstar producer Jax Jones of course. The pair moved into the top 5 of the countdown just a week after entering the top 40. What a tune!
Download Jax Jones and RAYE's 'You Don't Know Me' right now.