Christmas Playlist 2018: Ultimate Xmas Party Songs Playlist
13 November 2018, 17:02 | Updated: 14 November 2018, 15:41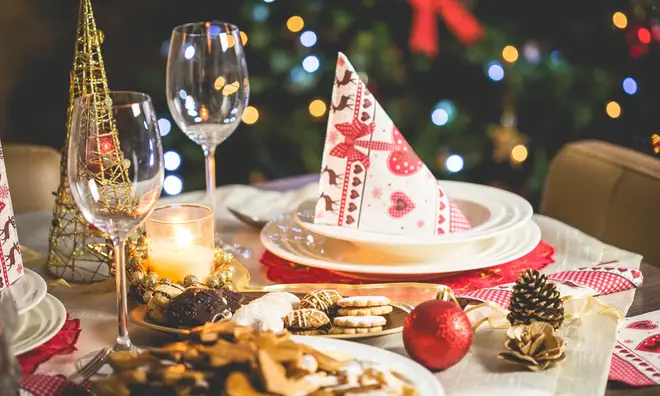 We've put together the ultimate Christmas music playlist! You'll find Christmas classics from Mariah Carey, Slade and Wham! plus new Christmas songs, like Sia's 'Everyday Is Christmas' and Ariana Grande's 'Santa Tell Me'.
Christmas is almost here and that means it's finally socially-acceptable to start playing Christmas songs!
The incredible music is just one of many things that makes Christmas the most wonderful time of the year.
> Every Christmas Number 1 Song Ever
We've taken the stress out of deciding which song to pick with our ultimate Christmas playlist!
It's a whole bunch of tunes that are perfect to put on if you're having a Christmas party this year...
Wham! - Last Christmas

Wizzard - I Wish It Could Be Christmas Everyday

Slade - Merry Xmas Everybody

Merry Christmas Everybody - Slade (High Quality)

Mariah Carey - All I Want For Christmas Is You

Mariah Carey - All I Want For Christmas Is You

Coldplay - Christmas Lights

Coldplay - Christmas Lights

Sia - Santa's Coming For Us

Sia - Santa's Coming For Us

The Pogues - Fairytale of New York feat. Kirsty MacColl

The Pogues Featuring Kirsty MacColl - Fairytale Of New York (Official Video)

Elton John - Step Into Christmas

Elton John - Step Into Christmas

The Darkness - Christmas Time (Don't Let The Bells End)

The Darkness - Christmas Time (Don't Let The Bells End) (Official Video)

The Jackson 5 - Santa Claus Is Coming To Town

Jackson 5 -Santa Claus Is Comin' To Town

Wizzard - I Wish It Could Be Christmas Everyday

Wizzard - I Wish It Could Be Christmas Everyday

Ariana Grande - Santa Tell Me

Ariana Grande - Santa Tell Me

Shakin' Stevens - Merry Christmas Everyone

Merry Christmas Everyone (Collectable Version (DVD) - Re-mastered audio 2004)

Paul McCartney - Wonderful Christmas Time

Paul McCartney - Wonderful Christmas Time

Leona Lewis - One More Sleep

Leona Lewis - One More Sleep

Michael Bublé - Holly Jolly Christmas

Michael Bublé - Holly Jolly Christmas [Official HD]

Little Mix - Love Me Like You (Christmas Mix)

Little Mix - Love Me Like You (Christmas Mix) [Official Video]

Jona Lewie - Stop The Cavalry

Jona Lewie - Stop The Cavalry

Queen - Thank God It's Christmas

Queen - Thank God It's Christmas (Official Lyric Video)