Top 10 Catchiest Songs Ever
18 February 2019, 12:19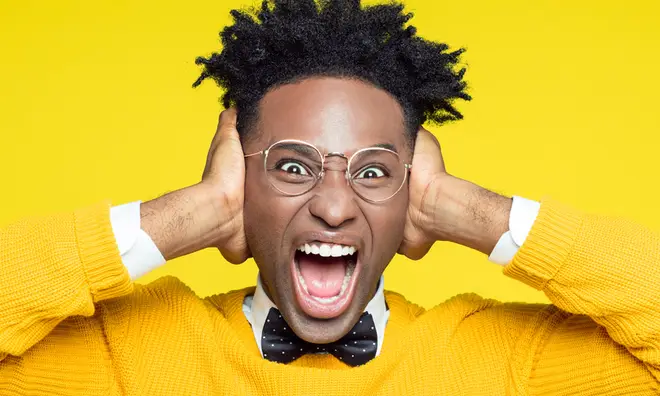 We've put together the ultimate playlist of catchy songs - those ones that you just can't help but get stuck in your head!
The LEGO Movie 2 is out now and there's one thing in particular that's catching everyone's attention - the 'Catchy Song'!
The track from the movie's soundtrack is basically designed to be the catchiest song of all-time, in case that wasn't obvious enough from its main lyric: "This song's gonna get stuck inside yo' head."
When we first heard 'Everything Is Awesome' from the original LEGO Movie, we didn't think it could be beaten but the team have produced another earworm that you somehow know all the words to after only the one listen.
It's inspired to compile a playlist of some of the other catchiest records in music. It's a playlist packed with a load of perfect pop songs that you just won't be able to help sing along to...
> Like this? Check out our Best Pop Songs of 2019 Playlist
Carly Rae Jepsen - Call Me Maybe

Carly Rae Jepsen - Call Me Maybe

Luis Fonsi - Despacito feat. Daddy Yankee

Luis Fonsi - Despacito ft. Daddy Yankee

PSY - Gangnam Style

PSY - GANGNAM STYLE(강남스타일) M/V

Dillon Francis - Catchy Song feat. T-Pain and That Girl Lay Lay (from The LEGO Movie 2: The Second Part)

LEGO 2 - Catchy Song - Dillon Francis feat. T-Pain and That Girl Lay Lay (Official Video)

Beyoncé - Single Ladies (Put a Ring on It)

Beyoncé - Single Ladies (Put a Ring on It) (Video Version)

Rednex - Cotton Eye Joe

Rednex - Cotton Eye Joe (Official Music Video) [HD] - RednexMusic com

Tegan and Sara - Everything Is Awesome feat. The Lonely Island (from The LEGO Movie)

Everything Is AWESOME!!! -- The LEGO® Movie -- Tegan and Sara feat. The Lonely Island

Smash Mouth - All Star

Smash Mouth - All Star (Official Music Video)

Miley Cyrus - Party In The U.S.A.

Miley Cyrus - Party In The U.S.A. (Official Music Video)

Idina Menzel - Let It Go (from Frozen)

FROZEN | Let It Go Sing-along | Official Disney UK