Clean Bandit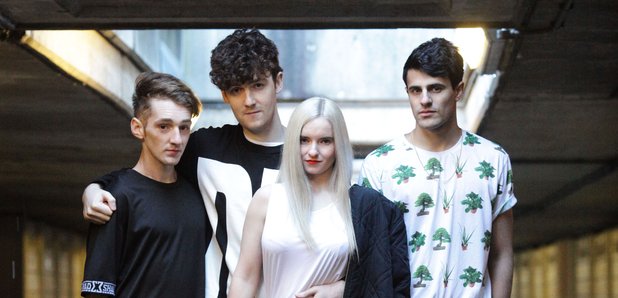 British four-piece Clean Bandit had been making waves with tracks like 'A+E' and 'Mozart's House' for some time before they finally made their chart breakthrough with the Jess Glynne featuring hit 'Rather Be' in January 2014. The song made them instant household names, topping the Vodafone Big Top 40 chart for several weeks, and was followed by the release of their debut album 'New Eyes' in June 2014.
Clean Bandit Discography
Singles
'A+E' Feat. Kandaka Moore and Nikki Cislyn (2012)
'Mozart's House' Feat. Love Ssega (2013)
'Dust Clears' Feat. Noonie Bao (2013)
'Rather Be' Feat. Jess Glynne (2014)
'Extraordinary' Feat. Sharna Bass (2014)
'Real Love' Feat. Jess Glynne (2014)
Albums
'New Eyes' (2014)
As if from nowhere, Zara Larsson & Clean Bandit have joined forces to bring us a hot new single.