Top 10 Happy Songs to Make You Feel Good
21 January 2019, 16:46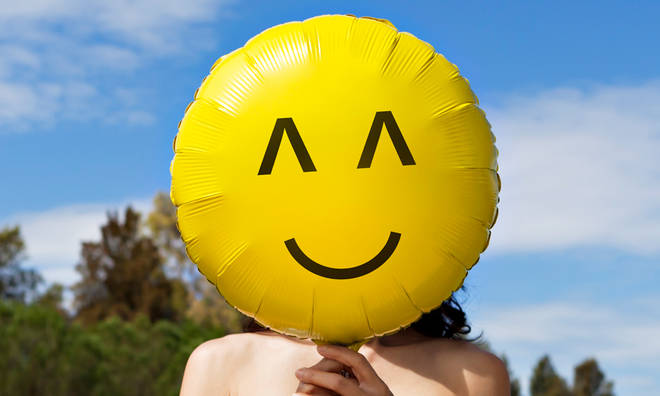 Turn that frown upside down with our playlist of the ten happiest songs of all-time that are guaranteed to make you feel good!
There are some songs that, no matter how sad you're feeling, you just can't help but smile when you hear them.
Whether it's the catchy melody, cheery lyrics or the fact that they're literally just called 'Happy' (we're looking at you Pharrell), these ten songs will definitely help you out if you're feeling down right now.
> Playlist: Top 10 Wedding First Dance Songs
Pharrell Williams - Happy

Obviously we had to kick-off our happy playlist with Pharrell Williams. As if this song wasn't cheery enough, it's literally called 'Happy'. How can you argue with that?

OutKast - Hey Ya!

It's the song that legendary hip-hop duo OutKast are best known for. The 2003 track sounds just as incredible today as it did when we first heard it!

Carly Rae Jepsen - I Really Like You

Carly Rae Jepsen has brought out loads of incredibly happy tunes so far in her career. This one comes with an amazing music video starring Tom Hanks and Justin Bieber.

Katrina and the Waves - Walking on Sunshine

Power ballads aside, 80s music is filled to the brim with buoyant bangers like this hit from 1983 (we struggled to find a synonym for 'happy' that rhymed with 'bangers').

Zara Larsson - Lush Life

Bringing it back to more recent times, Zara Larsson's breakout hit 'Lush Life' sounds cheerful just from the title and it's a great one to put on when you're feeling low.

Hanson - MMMBop

Who remembers Hanson? The 90's boy band - formed of brothers Isaac, Taylor and Zac - released 'MMMBop' back in 1997 and it still puts a huge smile on our face today.

Junior Senior - Move Your Feet

OK, so this is a slightly rogue suggestion... sure, you've probably not heard it since 2003 but give it a go and you'll remember how much of a care-free song this is!

Taylor Swift - Shake It Off

If the you've had enough of the haters getting you down, then just listen to the words of Taylor Swift and "shake, shake, shake, shake, shake, shake it off, shake it off."

Justin Timberlake - Can't Stop The Feeling

American superstar Justin Timberlake can't stop the feeling and we're betting you'll be the same after a couple of plays of this anthem from 2016.

Smash Mouth - All Star

Smash Mouth's 'All Star' is a song we all know and love... but listen to the lyrics and you'll see it's all about picking yourself back up after some tough times. Iconic.

Bruno Mars - Treasure

There are plenty of Bruno Mars songs that can put a smile on your face. We've opted for this incredible love song to round-off our happy songs playlist!