Best Love Songs of 2019
12 February 2019, 16:14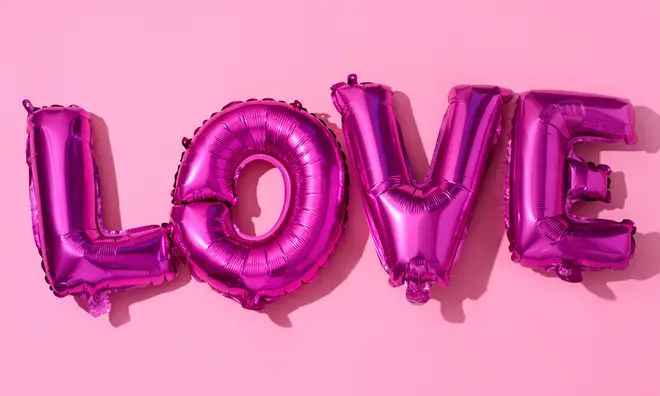 If you're looking for a romantic playlist, we've got you sorted with the Top 10 best love songs of 2019 that are perfect for Valentine's Day or sending to someone special.
We think that these are some of the best love songs to have been released so far in 2019.
From Ariana Grande's 'imagine' to Khalid's 'Better', all the songs in this playlist are ideal for showing your crush or your partner just how much they really mean to you.
> Playlist: Top 10 Wedding First Dance Songs
Ariana Grande - Imagine

"Knew you were perfect after the first kiss"

Ariana Grande - imagine (lyric video)

Lady Gaga & Bradley Cooper - I'll Never Love Again

"I don't wanna know this feeling, unless it's you and me"

Lady Gaga, Bradley Cooper - I'll Never Love Again (A Star Is Born)

Jack Savoretti - Candlelight

"Promise me, you'll wake up next to me, a lifetime, forever and a day"

Jack Savoretti - Candlelight (Official Video)

The Chainsmokers & Kelsea Ballerini - This Feeling

"They don't know what this feeling is like"

The Chainsmokers - This Feeling (Official Video) ft. Kelsea Ballerini

Maroon 5 - Girls Like You ft. Cardi B

"Spent 24 hours, I need more hours with you"

Maroon 5 - Girls Like You ft. Cardi B

George Ezra - Hold My Girl

"We'll go and see the man on the moon, my girl we've got nothing to lose"

George Ezra - Hold My Girl (Official Video)

benny blanco, Halsey & Khalid - Eastside

"My love is yours if you're willing to take it, give me your heart 'cause I ain't gonna break it"

benny blanco, Halsey & Khalid – Eastside (official video)

Westlife - Hello My Love

"Hello, my love, I've been searching for someone like you, for most my life"

Khalid - Better

"Love to see you shine in the night like the diamond you are"

Khalid - Better (Official Music Video)

Janelle Monáe - Make Me Feel

"All of the feelings that I've got for you, can't be explained, but I can try for you"

Janelle Monáe – Make Me Feel [Official Music Video]