Best Christmas Pop Songs Playlist: Featuring Mariah Carey, Slade and Wham!
8 October 2018, 17:14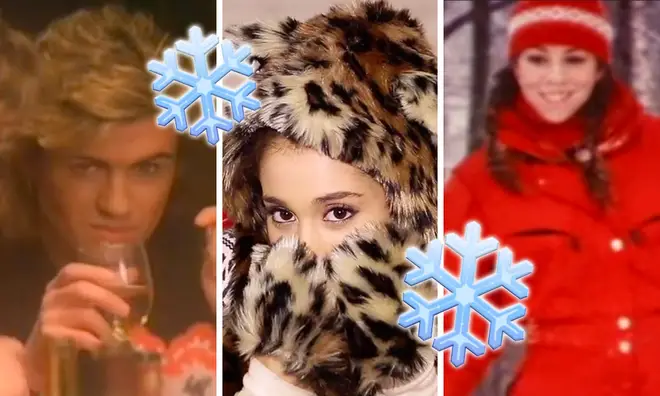 Christmas is around the corner and we've got our playlist ready with the best Christmas pop music songs, including Christmas chart hits from Mariah Carey, Slade and Wham!
There are so many incredible Christmas hits, it's hard to know which tunes to put on!
We've rounded up some of the greatest Christmas pop songs of all-time in this playlist.
> Best Christmas Albums Of All Time: From Michael Bublé To Mariah Carey
It's a load of Christmas classics, from way back in the 1960s to some modern-day Christmas crackers.
So grab a glass of mulled wine and stick on these great Christmas tracks from times gone by...
Band Aid - Do They Know Its Christmas? (1984)

The Pogues Featuring Kirsty MacColl - Fairytale Of New York (Official Video)

Wham! - Last Christmas (1984)

Wham! - Last Christmas (Official Video)

Mariah Carey - All I Want For Christmas Is You (1994)

Mariah Carey - All I Want For Christmas Is You

Slade - Merry Xmas Everybody (1973)

Merry Christmas Everybody - Slade (High Quality)

Leona Lewis - One More Sleep (2013)

Leona Lewis - One More Sleep

Wizzard - I Wish It Could Be Christmas Everyday (1973)

Wizzard - I Wish It Could Be Christmas Everyday

Ariana Grande - Santa Tell Me (2014)

Ariana Grande - Santa Tell Me

Kelly Clarkson - Underneath The Tree (2013)

Kelly Clarkson - Underneath the Tree

The Ronettes - Sleigh Ride (1963)

The Ronettes - Sleigh Ride (Audio)

Chris Rea - Driving Home For Christmas (1988)

Chris Rea - Driving Home For Christmas

The Waitresses - Christmas Wrapping (1981)

The Waitresses - Christmas Wrapping (Music Video)

The Pogues - Fairytale of New York (1987)

The Pogues Featuring Kirsty MacColl - Fairytale Of New York (Official Video)

Justin Bieber - Mistletoe (2011)

Justin Bieber - Mistletoe