Taylor Swift's Top 10 Biggest Songs EVER
15 August 2018, 17:15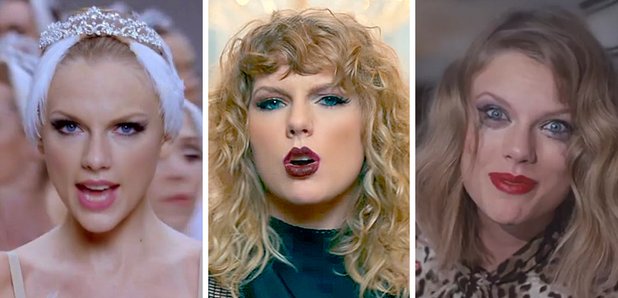 We know you don't need us to tell you... Taylor Swift is one of the biggest artists on the planet.
As you'd expect, she's had a fair, few chart hits on The Official Vodafone Big Top 40 over the years.
After starting out as a country singer in Pennsylvania, Taylor's evolved into a global stadium-selling, pop superstar.
So we've had a dig around and calculated the biggest songs of Taylor's career so far...
> Hot! Top 10 Sexiest Music Videos of 2018
10. Everything Has Changed ft. Ed Sheeran (2013)
Chart peak: 9 / Weeks in chart: 11
9. ...Ready For It? (2017)
Chart peak: 3 / Weeks in chart: 5
8. Bad Blood (2015)
Chart peak: 3 / Weeks in chart: 12
7. We Are Never Getting Back Together (2012)
Chart peak: 5 / Weeks in chart: 24
6. Gorgeous (2017)
Chart peak: 1 / Weeks in chart: 6
5. I Don't Wanna Live Forever (2016)
ZAYN & Taylor Swift
Chart peak: 2 / Weeks in chart: 14
4. Blank Space (2014)
Chart peak: 2 / Weeks in chart: 26
3. Look What You Made Me Do (2017)
Chart peak: 1 / Weeks in chart: 10
2. I Knew You Were Trouble (2012)
Chart peak: 2 / Weeks in chart: 27
1. Shake It Off (2014)
Chart peak: 2 / Weeks in chart: 35